Higher education is evolving. According to the American Association of Colleges of Nursing, distance education in master's nursing programs has been steadily rising since 2015, offering improved access, flexibility, and student advancement. In fact, a recent survey reports that a primary target demographic for online programs is adults returning to school.
Distance education opens opportunities for non-traditional students to advance their careers under different circumstances. A recent report by Deloitte showed that 26% of higher education students hold full-time jobs while attending school, and 44% are 24 or older. A virtual learning experience is a good fit for professionals juggling work and home responsibilities along with their post-graduate education.
A roundup of data on higher learning noted that, among graduate students in the United States, 52% felt their online courses were a "better learning experience" than their onsite classes. The flexibility of online learning accommodates the schedules of busy professionals, while the constant technological evolution of distance learning provides a more customizable experience than traditional classroom learning.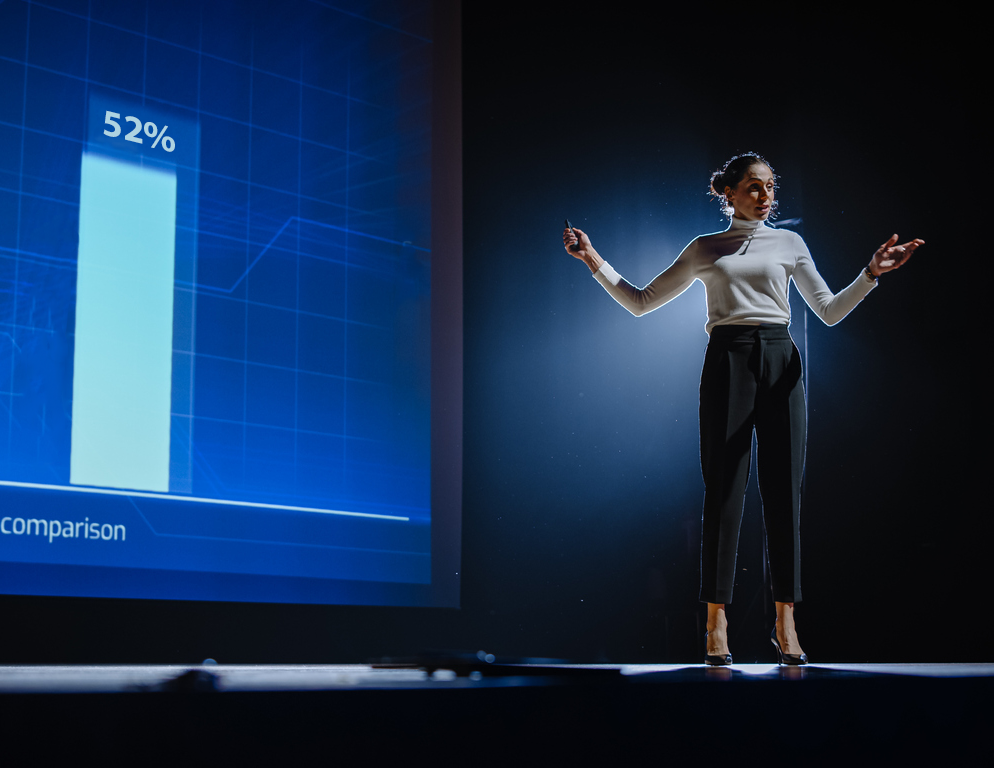 Early distance education was similar to the one-dimensional lecture style of in-person learning. From the original mail-based correspondence courses and televised classes to the first fully online degree programs in 1989, the concept largely remained the same—you read, watched, or listened to an educator lecture.
This model may be familiar, but it's an inflexible learning environment that is only optimal for some students, while others struggle to adapt their learning needs to fit. In recent years, this approach has begun to evolve, leveraging more innovations in technology.
The Harvard Business Review reports that colleges allocate only 5% of their budget to IT, but that is expected to quickly change. Global impact intelligence platform HolonIQ predicts that EdTech venture capital will nearly triple over the next decade.
As distance education shifts from simple remote learning to next-generation technologies and as non-traditional students become the new normal, it's time to set aside the old one-dimensional learning tools and engage your graduate students in a learning experience that empowers them to reach their next-level goals.
Digital Test Prep Is the Next Step
The growing momentum in the digital learning environment has created new ways to reach different types of learners. Online learning has gone from static to interactive, using innovations such as virtual simulations, virtual and augmented reality, mobile devices, and cloud technology.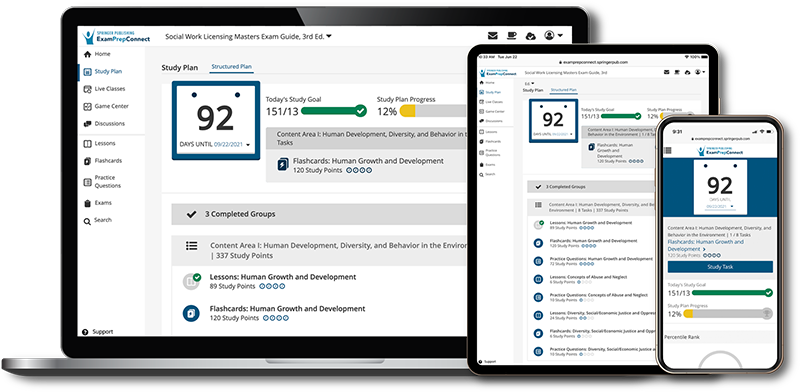 As education evolves with technology, educators are finding modern ways to adapt the one-size-fits-all lecture style to accommodate different learning needs.
Interactive exam preparation is the natural next step for today's nursing and social work graduate students. One tool has everything you need to connect your faculty and students for a powerful learning experience. Using technology and analytics, ExamPrepConnect University Solutions creates a personalized interactive learning experience to prepare your students for the culmination of their post-graduate education—their certification and licensure exams.
Supercharge Your Recruitment
When you give faculty a customizable tool that improves student engagement, outcomes, and exam pass rates, you create a compelling recruitment narrative for prospective students. Your graduates' successes say more to prospective students than a brochure ever could.
While other exam prep tools leave students to prepare on their own, ExamPrepConnect University Solutions brings your faculty into the process to provide students with support to achieve passing scores. Increase engagement and identify the unique needs of your students' by assigning curricula backed by a powerful metric dashboard to prepare them to pass their certification or licensure exam.
ExamPrepConnect for Faculty:
Assess test performance.
Assign and tracking curricula.
Identify strengths/weaknesses.
Intervene based on data.
Tailor teaching to student needs.
Interactive content is designed to boost student performance through customizable study plans, optimized to support personal learning styles. Students can review content any time, on any device, that accommodates their preferred learning styles.
Whether they learn best through visual, auditory, reading/writing, or hands-on means, ExamPrepConnect University Solutions has the tools to support their learning process and ensure they're certification or licensure ready.
ExamPrepConnect for students:
Interactive content review.
Q&A with rationales.
Simulated exams.
Discussion boards.
Flashcards.
Games.
Seeing Is Believing
Meet with an ExamPrepConnect expert for a demonstration of how ExamPrepConnect University Solutions prepares your students for high stakes exams, such as FNP, PMHNP, and AGNP certifications in nursing and ASWB, master's, and bachelor's licensure in social work. The demonstration is customized to your needs, just as ExamPrepConnect University Solutions is customized to your faculty and student needs. Click Request Demo to send a message to our demo team.
Learn more!
Latest posts by Minority Nurse Staff
(see all)